Easy to Use Editor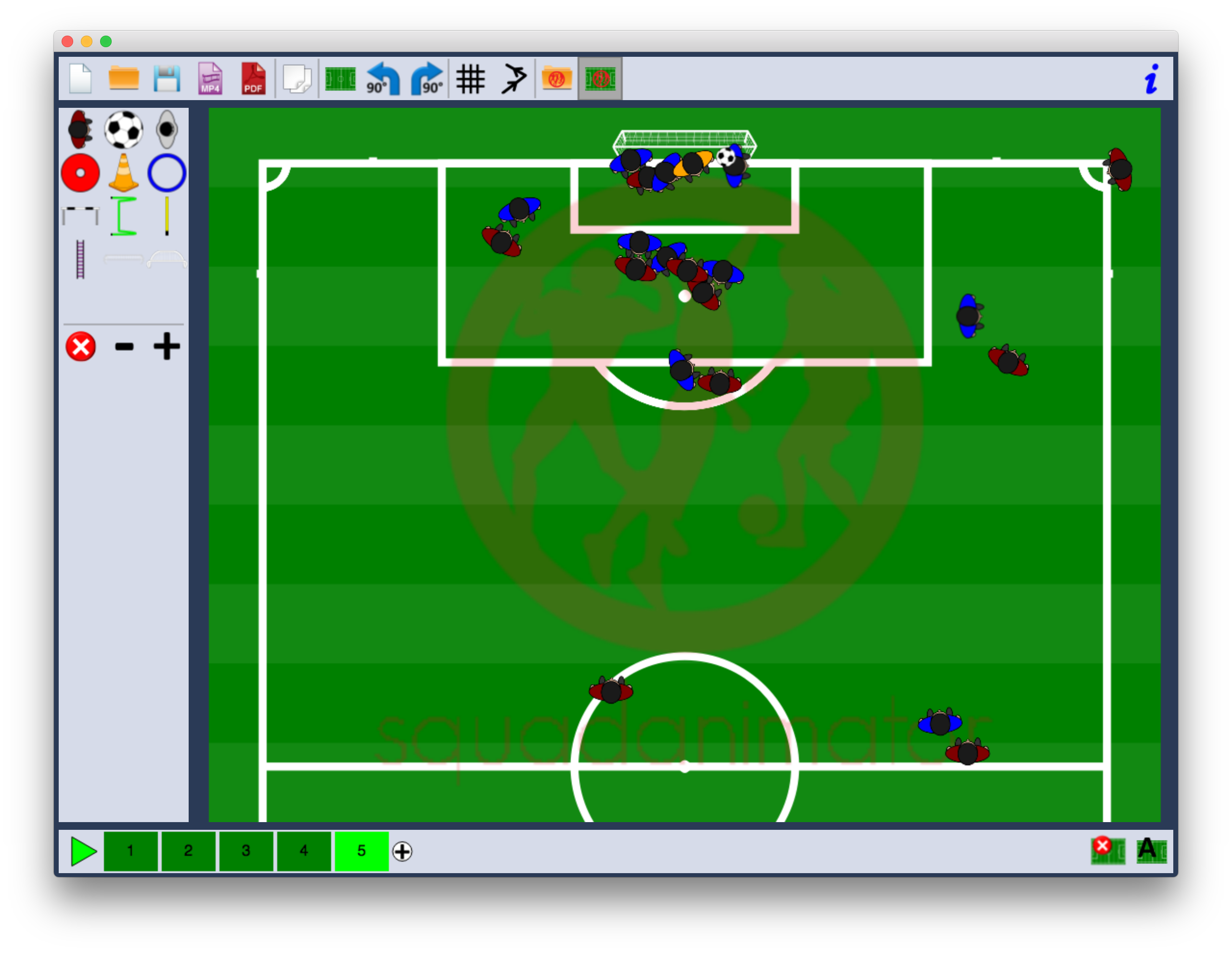 The animator is based around a simple but powerful key-frame editor allowing you to quickly compose detailed animations by dragging-and-dropping players, props and balls across the field.
All of the items can be customised including colour, size, rotation and numbering within the editor as well as the inclusion of your own background logo in your animations, videos and reports.
You can add captions, direction lines and much more, providing a complete animated training and playbook experience.